Calling all bold and big-hearted women longing to step into the full power of their healing magic.
Your gifts

 

can no longer remain buried.
Your voice

 

can no longer be stifled. 
Your dreams

 

can no longer be put on hold. 
If you've been wanting to create a life where passion, purpose and profit meet in harmony,
where your healing work brings you joy, influence, and INCOME… 
Then this is the journey you've been waiting for.
and GROW your business to heights you never imagined possible.
Introducing...
THE PRIMAL MEDICINE MASTERY CERTIFICATION 
An immersive and intimate training experience for the woman who is ready to: 
Relentlessly follow the biggest dream in her heart
Serve more deeply than ever before
And make the biggest impact and income possible as a holistic practitioner 
Are you all in?
Apply Now - No Obligation!
» Expand your repertoire of healing modalities so you can more powerfully serve your mission and raise your rates to reflect the immense value you deliver.
» Deepen your understanding of holistic health and master an approach that will allow you to provide 360 degree bonafide transformation in your clients' lives instead of focusing on a singular aspect or limited view of their wellness.
» Refine your brand messaging to reflect the innermost core of your vision and values so you can captivate dream clients with ease, alignment and the utmost integrity.
» Go from feeling stuck to truly believing you have what it takes to hit your goal income and create a legacy full of authenticity, joy and impact beyond just you.
» Stop 'trying it all' when it comes to monetizing your unique magic because you finally know 

exactly

 what to do to market your skillset and create sustainable and scalable growth for decades to come.
» Ignite your own leadership as you radically improve your own holistic wellness and path on this earth, and take up the torch to empower others to do the same.
 

One year
One

 

training
One full-circle experience to change the trajectory of your life, business, and impact as you know it.
Apply Now - No Obligation!
In this life-changing training, you'll have access to...
✔
Custom classroom
Learn through our one-of-a-kind Primal Vinyasa® virtual classroom, designed to make navigation and course progression intuitive.
✔
Live sessions & coaching
Learn directly from the Primal Vinyasa® founder and team alongside a cohort of other incredible healers.
✔

 
Private community
Unlimited access to a private learning community where you can ask questions and build relationships.  
✔

 
100's of hours of content
Access a massive library of curated Primal Vinyasa® classes, lectures, workshops and more.
Monetization matters

, and I had never witnessed an elegant and sophisticated curriculum that alchemized yoga, body and breathwork, Ayurveda and Chinese Medicine, herbs and ritual 

with

 strategic business development.
That's why I created 
The Primal Medicine Mastery Certification.
This training isn't just about deepening your skill and learning to see through the lens of a holistic master; it's about understanding how to share and live your medicine to build something that's truly YOURS.
 

It's time to remove the belief barriers keeping you small, trapped, under-serving and under-earning, caught in a scarcity mindset and the lie that:
 EITHER you can lead a life as an impactful healer, OR experience financial abundance…  
EITHER you can help people, OR make money…  
EITHER you work with the wisdom of alternative healing arts, OR with the western, allopathic applications of modern medicine.
The truth is… you don't have to choose.
After having built a multi 7-figure yoga studio and private therapeutics practice from the ground up, watching it crumble to dust during the pandemic, and then reconfiguring my business for success in the online world, I'm dedicated to helping other heart-centered healers bring their big vision to life so they can unlock the impact and income they desire.

 
While I won't tell you that the journey is easy… 

 
I will tell you that it's 100% worth it.
This certification is for you if...
you're ready to cultivate a truly holistic mindset, transform the way you work with clients and offer your services, and claim the power of your healing work as a Master Practitioner.
BEGIN TODAY!
Live 90-min call
every other 

Thursday at 6p

m PST
(No live calls from November 23rd - December 28th)
PLUS....
In-Person Retreat Happening May 2024!
Dates & Location TBA
Apply Now - No Obligation!
"
I was in traditional Physical Therapy and I knew I wasn't happy. I wanted to something different but I didn't feel confident enough to really take that full leap of going on my own without a little more training. Annie's training helped me to feel confident in what I could teach and to apply it in a way that was so practical. I have nothing but praise for this program. It has changed my life both personally and professionally, and I cannot recommend it enough."
Jessica LaFalce
Hi, I'm Annie, your guide.
I'm the founder and CEO of Primal Vinyasa® and Primal Medicine on a mission to bring vitality and prosperity to my community through holistic health practices.
For the last two decades in my work as a holistic practitioner and wellness business owner, I found myself aching for a program that did not exist. 
I had visions of a collective of old-world healers in a modern context coming together to support, lift and heal their communities. 
I saw a circle of bold women with giant hearts sharing their desire to bring rhythm, flow, and sacred support back into an overly busy, sick, and distracted world.
I longed to lead such an experience, but one thing held me back: 
I know just how important it is to be able to actually make money from your healing practice.
Here's what's waiting inside
The Primal Medicine Mastery Certification   
Develop and master your expertise in:
Breath, Ritual & Ceremony
» Discover the powerful role of the 5 elements and sacred directions in creating guided visualizations, breathwork and self-care practices that support mental and emotional health. 
» Gain fluency in the art of guiding journeys and facilitating clearing and cleansing rituals that amplify both physiological and psychological health.
Primal Vinyasa® & Yoga Therapeutics
» Revolutionize the way you approach anatomy, biomechanics and yoga alignment as you acquire a much deeper, embodied understanding of fascia and its relationship to movement.
» Learn to assess your client's posture, movement and energetic blueprint and skillfully support acute and chronic pain through the design of individualized treatment programs utilizing tools such as: resistance training therapeutics, active vs. passive stretching techniques, kinesiology and taping, and pranayama and meditation practices.
» Become certified in Primal Vinyasa® and learn to sequence functional and fun movement progressions that transcend the boundaries of traditional practice and leave your students feeling inspired and deeply empowered in their bodies.
Holistic Herbalism
» Learn to utilize the 6 tissue states of western herbalism as a diagnostic tool, and how to curate a holistic care plan and determine the right materia medica to effectively meet the needs of the individual you're working with.
» Help clients support their health through herbal actions and energetics including but not limited to: applying poultices and compress, yoni steaming, homeopathic and cell salt remedies, herbal first-aid essentials, and medical-grade oil and pain salves.
Pelvic Floor Health
» Advance your understanding of the pelvic floor beyond the bodily organs it houses and into the realm of energetics, the effects of trauma, and identity formation. 
» Leave one-size-fits-all Kegel prescriptions at the door as you learn to work with and unravel the causes of pelvic floor dysfunction including: pregnancy and childbirth, pelvic surgery or trauma, a history of pelvic infections (chronic yeast or bacterial infections, pelvic inflammatory disease), chronic constipation, heavy lifting, poor posture and more.
Ayurvedic Applications &
Chinese Medicine Principles
» Distill the very best of ancient medicine practices adapted for the modern world and discover how to leverage their wisdom to support remarkable health transformations.  
» Learn to assess an individual's Ayurvedic constitution and imbalances through the use of a multimodal approach integrating observation, tongue and pulse evaluation, physical exam, and health history. 
» Become comfortable utilizing Abhyanga, Gua Sha, dry cupping, and countless other time-tested therapies to support your healing work.
Strategic Business Planning
» Learn packaging and positioning to develop your very own custom healing framework and create a signature offer or program for your brand that's highly marketable and scalable.
» Shift your pricing model from charging by the hour to charging per package, allowing you to stay true to your highest vision for your work while delivering your best client services yet.
» Accelerate your business growth with product refinement, proven client attraction strategies, case studies that drive conversion, and so much more.
Nothing compares to the reward of sharing your healing work and seeing the limitless ripple effect of impact that only YOU can create.
If I've been able to use these tools to create a life of thriving wellness in all areas and a level of service, impact, and income beyond what I ever thought possible, there is NO LIMIT for you and what you can create with this certification at your fingertips.

 
and
Guest Lecturer - Naomi Miller
Naomi grew up in Southern Idaho training in classical ballet and wildcrafting herbs with her biologist/mycologist father.  Serious illness in adolescence led to a deepening appreciation for the profundity of herbs as essential medicines.  Naomi's first herbal love was for Pau d' Arco which she took to recover from scarlet fever.  Naomi earned her bachelor degree as a double major in biology and psychology.  From there she went on to receive her Master Degree from the Oregon College of Oriental Medicine in 2009.  
Since graduation, she has worked directly in patient care utilizing Chinese herbal medicine, diverse adjunctive therapies, nutritional counseling, therapeutic dietary plans, Japanese moxibustion, and acupuncture.  Post graduation from medical school, she has continued to study and completed a four-year clinical mentorship in the Classical system of Chinese herbal medicine.  She has also continued to train in Chinese facial diagnosis, lineage acupuncture systems, cooking classes, and medical laboratory test assessment.  
Naomi currently lives in the Piedmont region of Italy and is a nutritional consultant and WAP (Weston A. Price) chef for the Village Forest School, an international bilingual Walford School.  She loves to prepare nutrient-dense foods with local, wildcrafted herbs.  She continues to work in patient care and teaches in private mentorship groups.  
Naomi has known and adored Annie since 2005, ever since she attended a yoga class that Annie taught in Portland, Oregon.  
"If you are a practitioner looking to uplevel your skillset and take things to the next level in terms of your ability to serve your clients, then this training is definitely for you! I hands down attest that this training is worth every penny, worth every hour, worth every minute that you will invest. It will undoubtedly empower you to become a better practitioner all around!"
Erin Seamons
"I signed up for this training because I wanted a container for learning. And it was! Our group was amazing. We had amazing women from so many different backgrounds that brought so much information and life experience. You learn so much and you get so many tools for helping people, and yourself, and your family, and your community. I was really impressed with the level of organization. I'm really happy with my choice in this program."
Allison Duckworth
A note on philosophy… 
HEALING IS NOT ONLY POSSIBLE, 
IT'S INEVITABLE.
The Primal Medicine Mastery Certification is designed to transcend the narrowly-focused allopathic lens, so we can see the beautiful complexity and wholeness of those we are attempting to help. 
If we begin with a broken view, scanning our students' and clients' various fragmented components, we further propagate their flawed understanding that they are incomplete. 
As a Holistic Primal Medicine Master Practitioner, you will learn to empower your clients through the understanding that we are all born to change, grow, and heal. In fact, it's through awareness and cooperation with these natural capabilities that healing is not only possible, but INEVITABLE.  
Saying YES to this certification means claiming your power as an active agent of birthing a new paradigm — one where the body's intuitive wisdom leads the way, and where movement, ceremony, and ancient and modern medicine practices coalesce to create lasting transformation.
If you're asking yourself… 
Is now
 

really

 

the right time?
I get it. It's the same question I asked myself when I: 
Decided to have a baby at the age of 17, which turned out to be the biggest blessing and most beautiful journey of my life.
Purchased a struggling yoga studio at the age of 24 with my now-husband, then-boyfriend of 6 months… and turned it into a multi 7-figure business.
Pivoted into the online space with no option but to succeed after the pandemic had demolished my in-person business, and invested over $100K towards my new dream.
In your heart, only you know… 
Is
 

this

 

what you really want?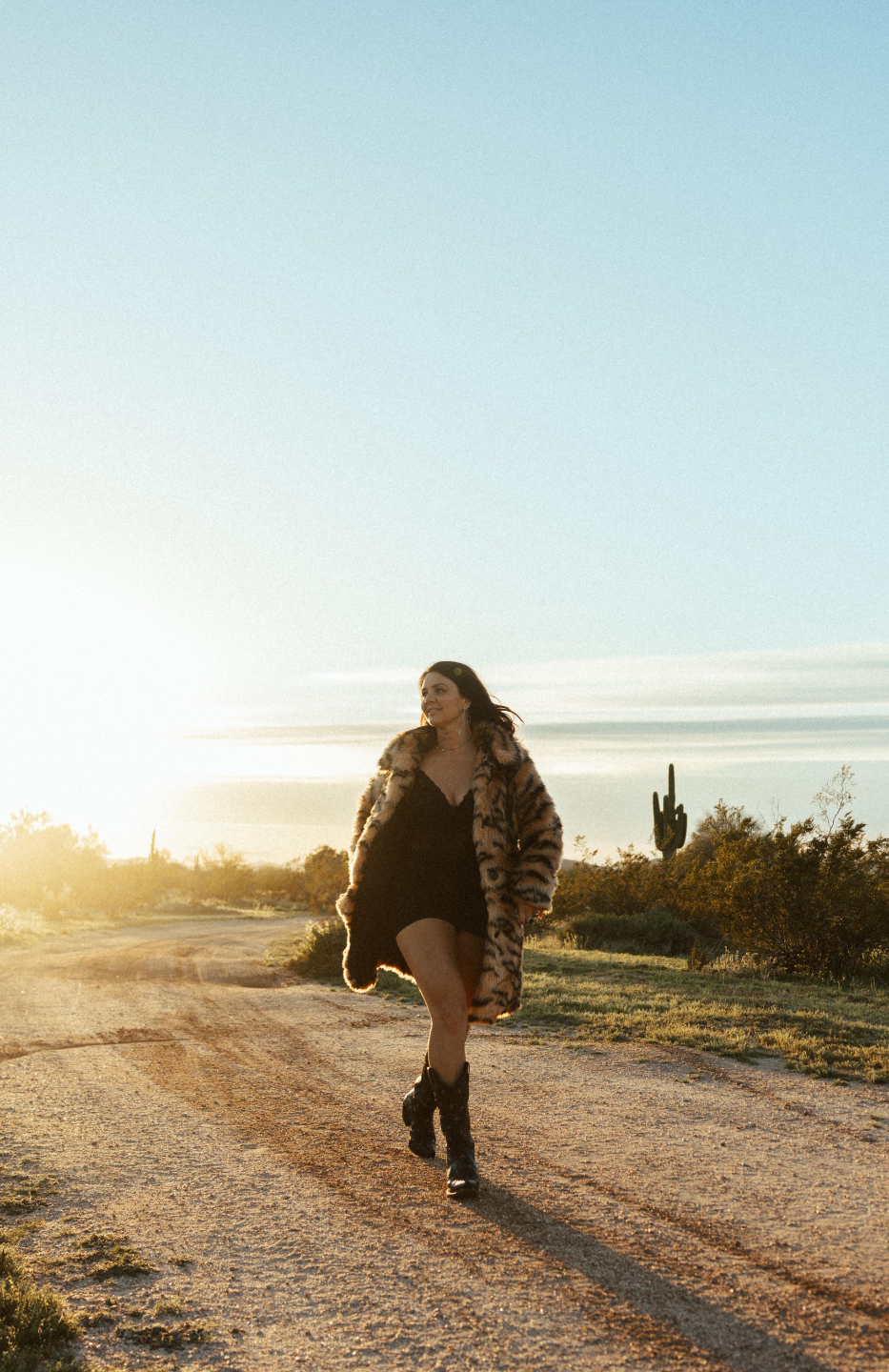 If healing work is what makes you come alive, then

 

THIS

 

is the container for you. 
But, it's important that you understand this one thing…
if you join, you won't walk away the same woman you are today.
This training will challenge you to your core, but you'll also hit the note and begin to play the crescendo you've been yearning to hear your entire life.
Success is inevitable when you believe in yourself and take action.
The real question you should be asking is:
 

if not now, when?
The longer you put aside your passion for healing, the more you'll feel disconnected from the heartbeat of the life you desire. 
I'm here to walk the path with you.
When there's a will, there's a way. 
Meaningful work awaits you as a Master Holistic Practitioner. 
Don't wait.
The world needs your medicine.
Apply Now - No Obligation!